Dashboard
The first thing the user sees when logging in is the PS dashboard. The dashboard shows a summary of promising prospects and on-going projects, as well as a to-do list that is linked with the PS calendar section.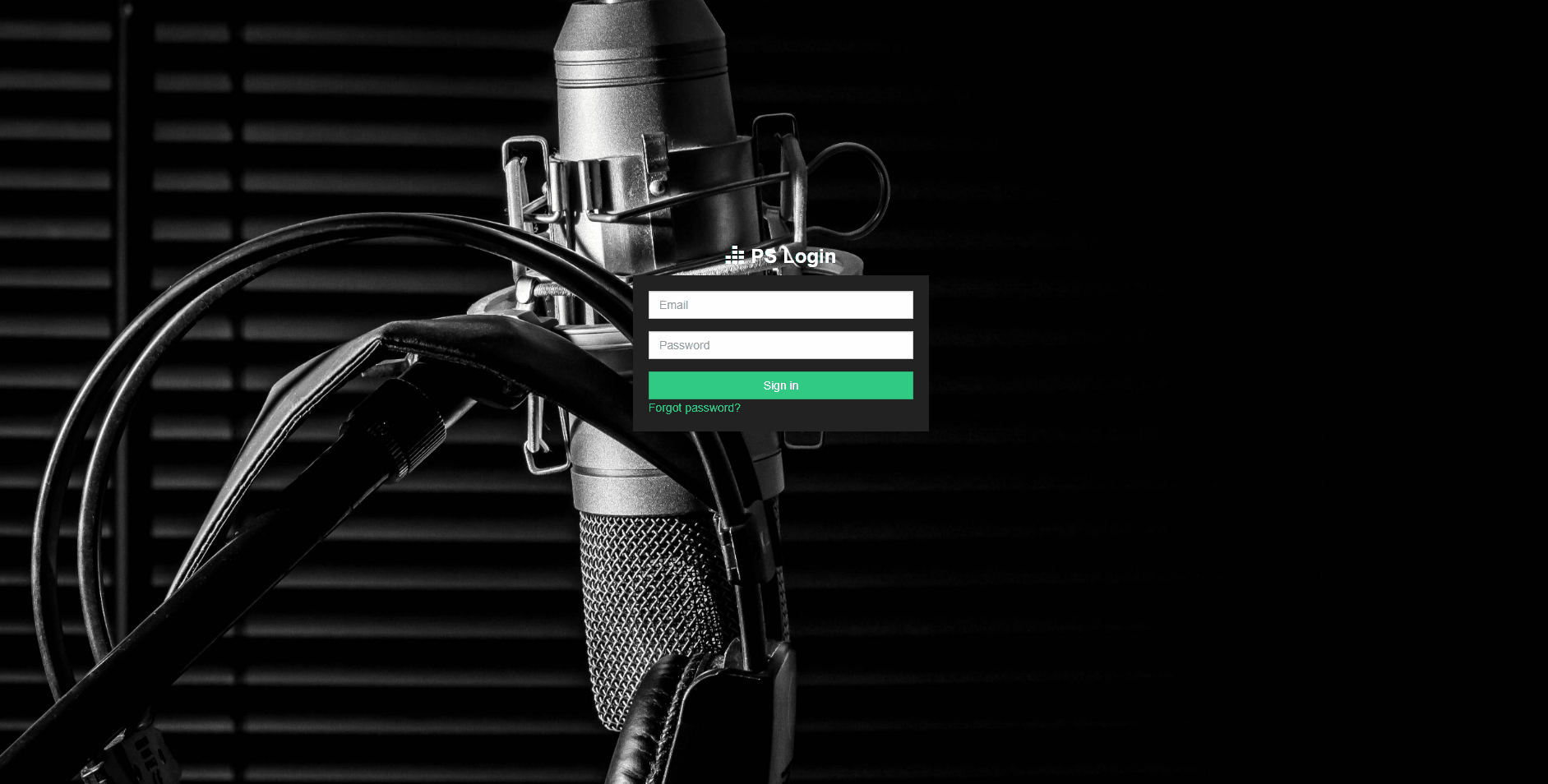 From Start to Finish
PS helps you with keeping track of your project: From the initial lead to the finished project. PS has a process-driven workflow and helps you achieve the project objectives by managing activities in a structured manner.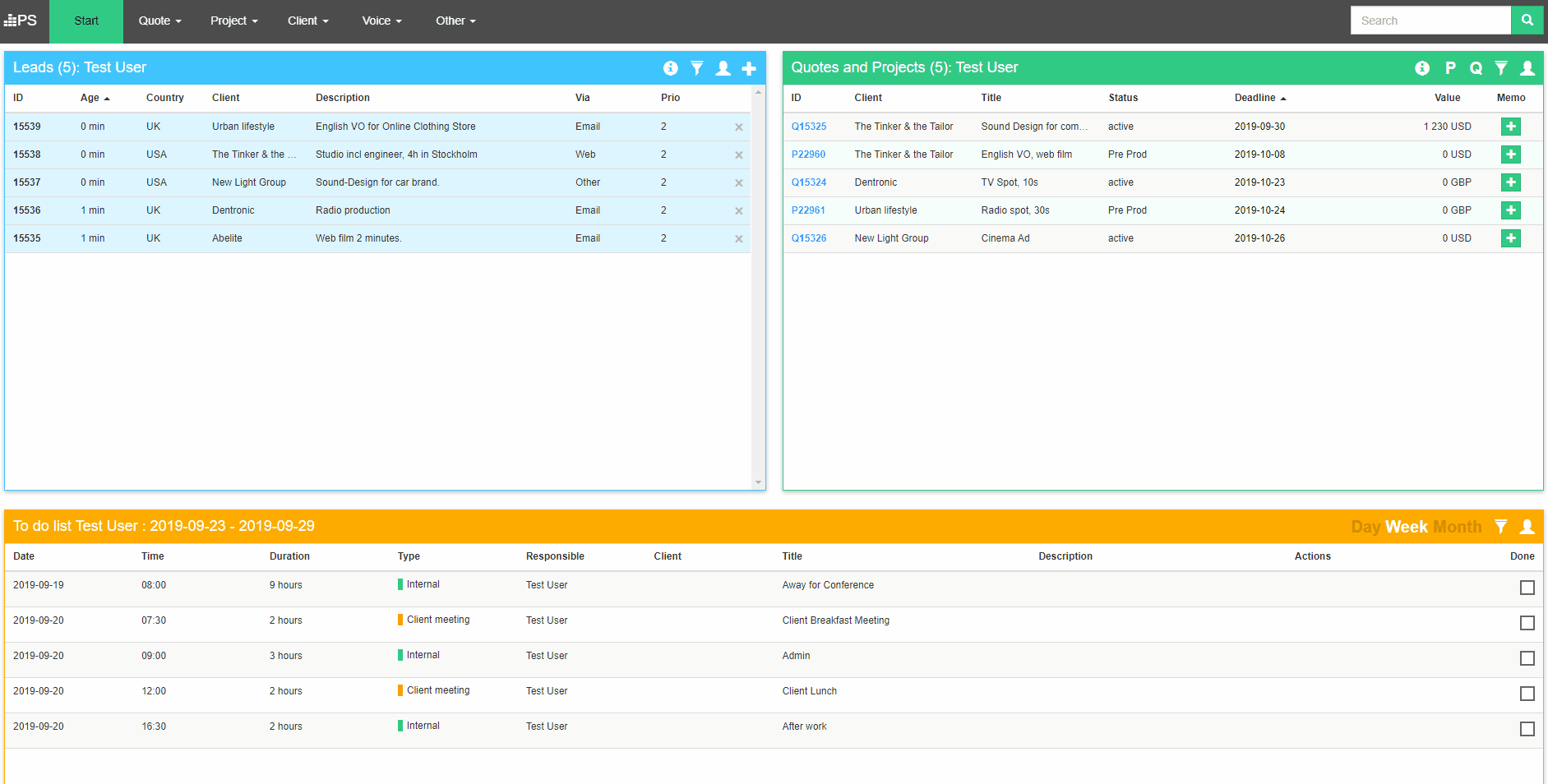 Voice bank
PS has an integrated voice bank, allowing you to store your entire voice catalog in one place. Manage the voice profiles and link them to your projects and showcase your them on your own website via the PS voice widget.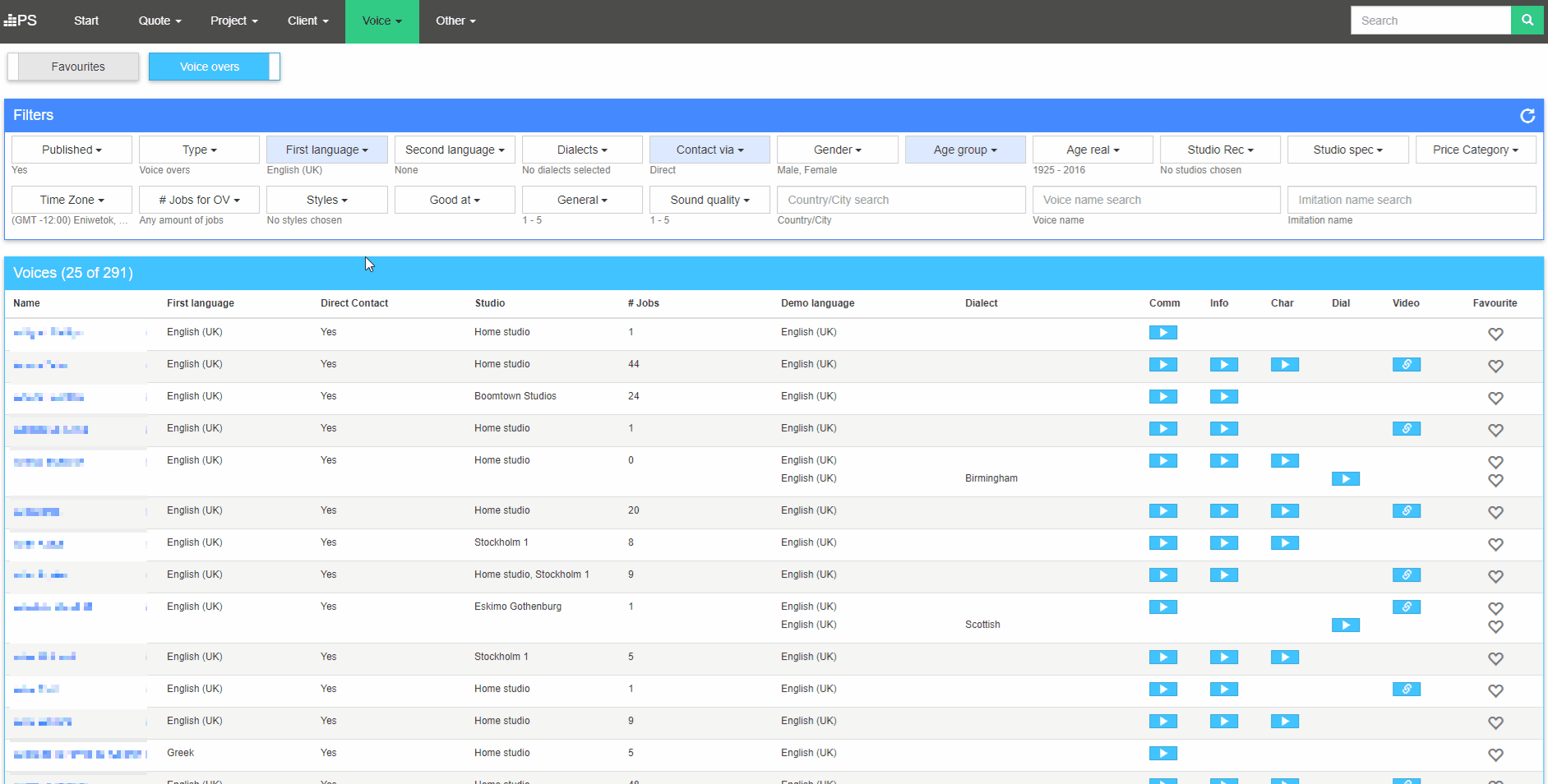 Invoice Integration
Send impeccable invoices every time. With customized invoice templates, you design the invoice, PS handles the rest. PS can also connect to your external accounting software, making the process even more streamlined.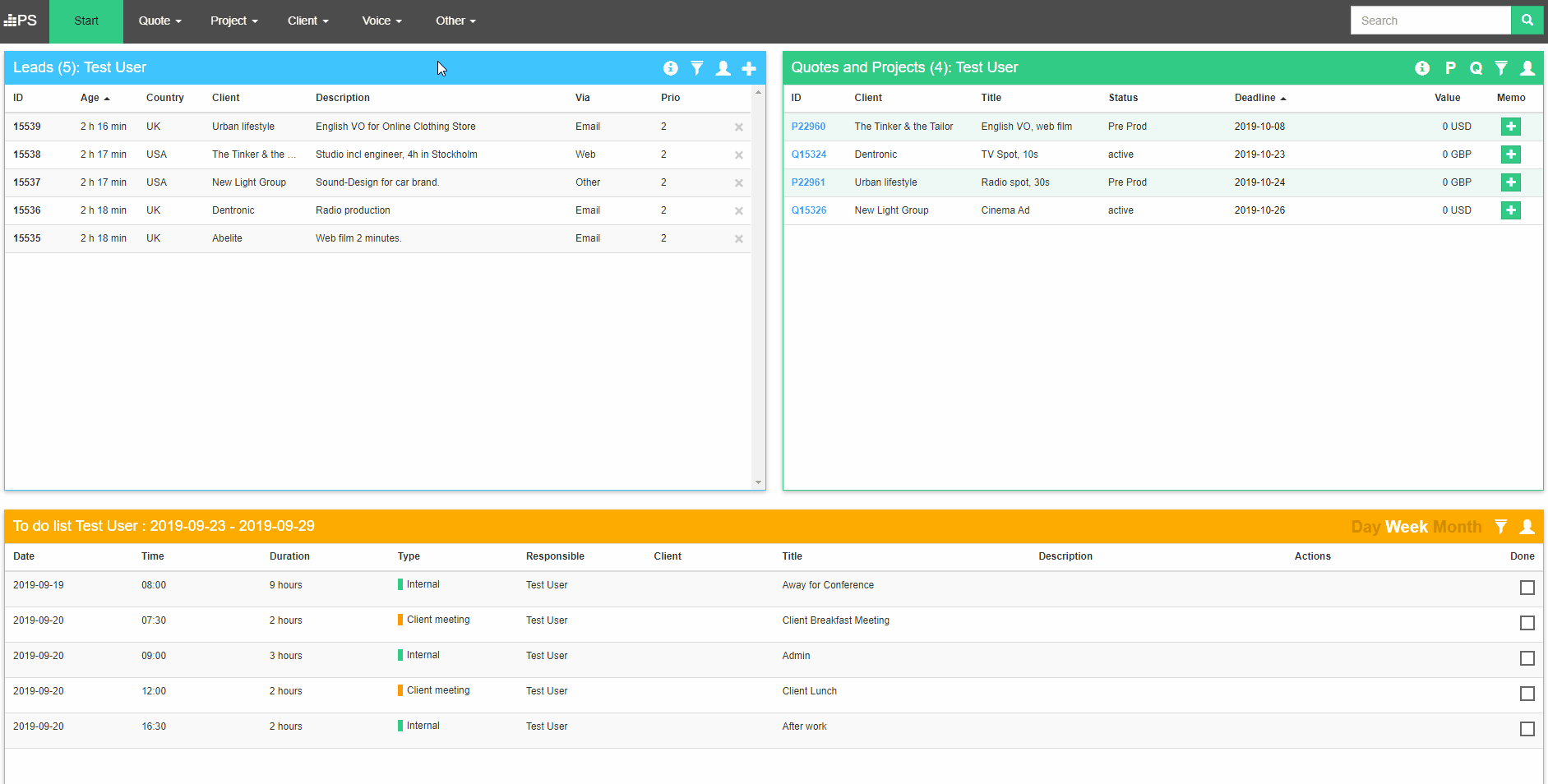 Analytics
Business analytics is key for making sound decisions, and PS has several ways to monitor your results. Set your budget, and use PS to make sure your company is on the right track.